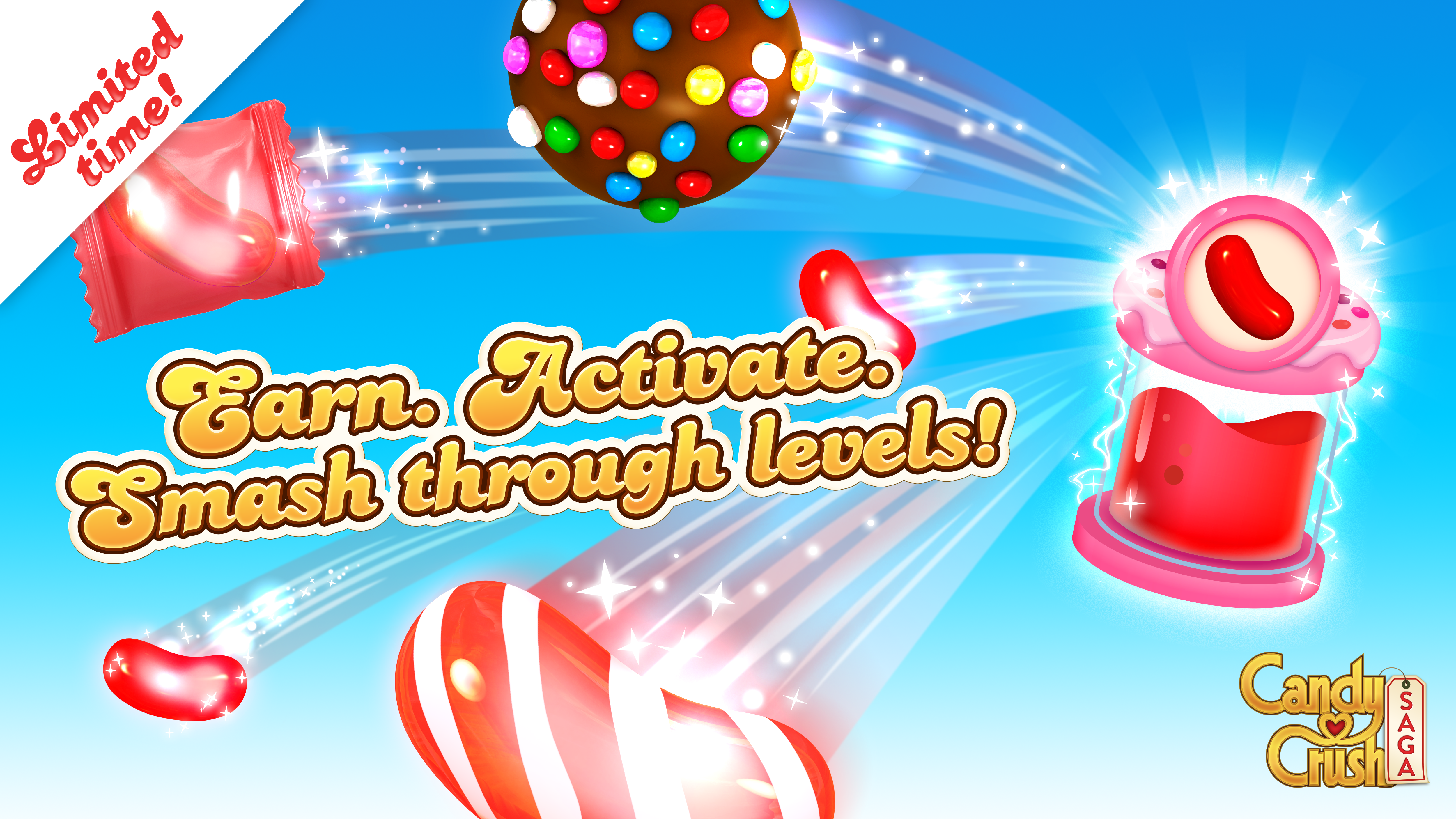 The epic Candy Streak feature is in full swing and now is the time to make the most of this level-busting candy clearer!
To make the most of this feature, just follow the steps:
EARN by matching candies of the same color.  Watch the Candy Color Streak meter fill up as you make each match. Keep matching the same color and don't break the chain, or the meter will start again.
ACTIVATE after you've made four consecutive matches. Your Candy Color Streak meter will be ready to dispense new candies onto your board.  New candies = new matches!
SMASH your way through the levels. With only four matches needed, the Candy Color Streak is a free boost that will help you tackle the levels without needing to use any of your collected boosters.
Keep Earning, Activating and Smashing! It's only available for a limited time and that time is running out!
We want to hear from you!
We'd like to hear from you about your experience with features like this in our game.
Come and let us know what you think. Your feedback is important!
What do you think about game features like the Color Streak? What would you change, if anything? No idea is too wild, so be sure to let us know!
How often would you like to see features like this? More often with frequent changes, or perhaps fewer changes that are longer-lasting?
To share your ideas, thoughts, feedback, and experiences - please just hit the banner below and head straight to our Community pages where we and other players are eager to hear from you. Join in the discussion and meet other Candy fans!