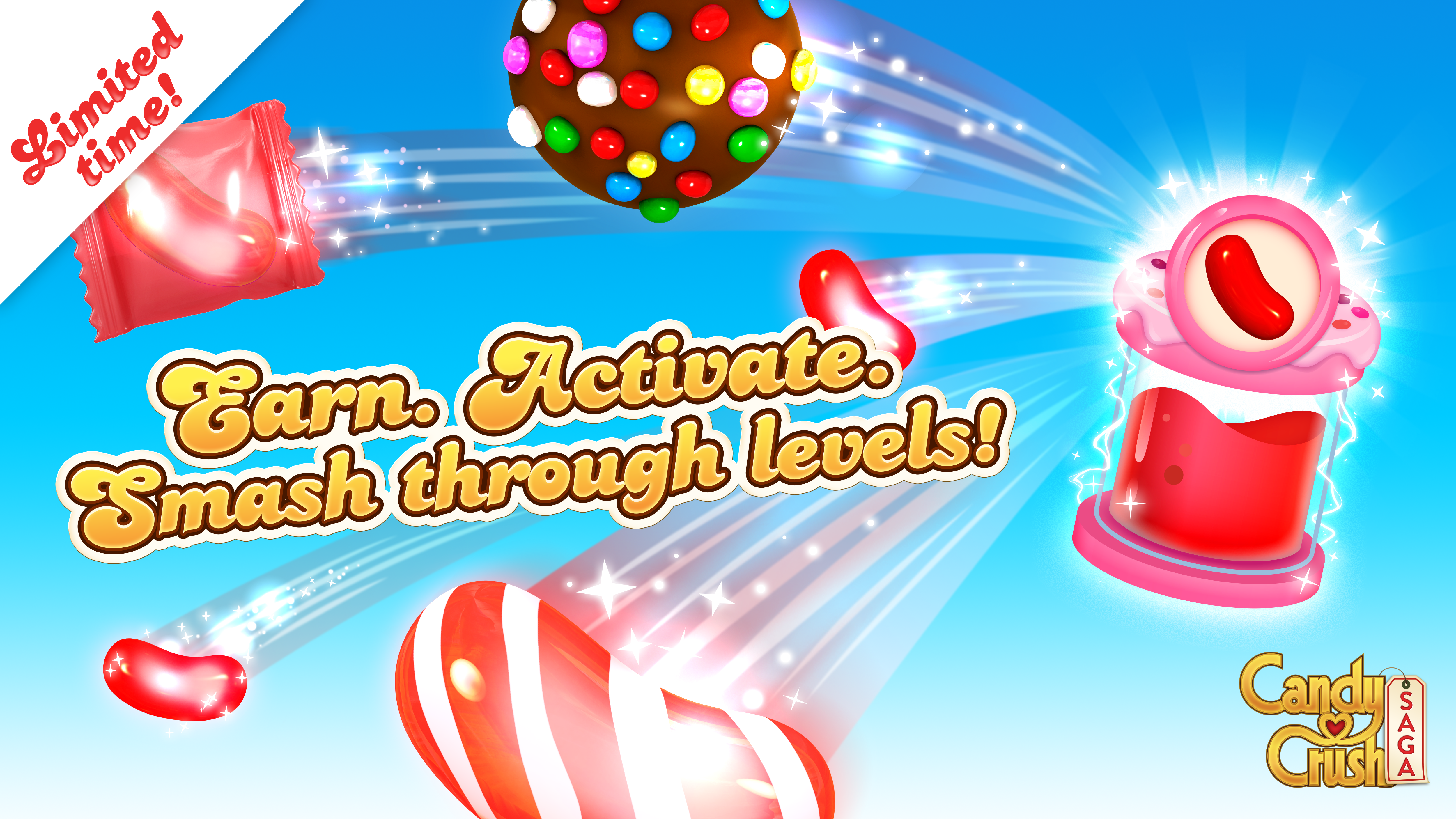 Earn, Activate, Smash. The Sugar Streak is here!
Over the last three days, we've been asking you to share your... 
Expectations
Anniversaries
Style
...and the first letters of each topic have tied in with the Earn, Activate and Smash of the Sugar Streak!  Now, if we add Y for YOU, we get E.A.S.Y - which is what this feature is going to make your Candy levels!
Now's the time to...
Earn Candy Streak power by matching candies in fours

Activate the Candy Streak whenever you need it most, to wipe out candies

Smash through levels

You can now beat those tough levels, grab those elusive achievement stars and sugar stars and boost your high scores like never before!
We'd love to hear what You think of the Sugar Streak feature and what it's done for your game. Come and join the fun and conversation over on our Community pages by clicking here or the banner below.