If you're familiar with seeing your connected friends and their scores before playing a level, you might notice a slight change...
Before beginning a level in Candy Crush Saga, a pop-up page will appear showing a few useful facts before you play.
These include:
The level number
The level target/score
Your progress with Sugar Track candies
Your chance to add pre-game boosters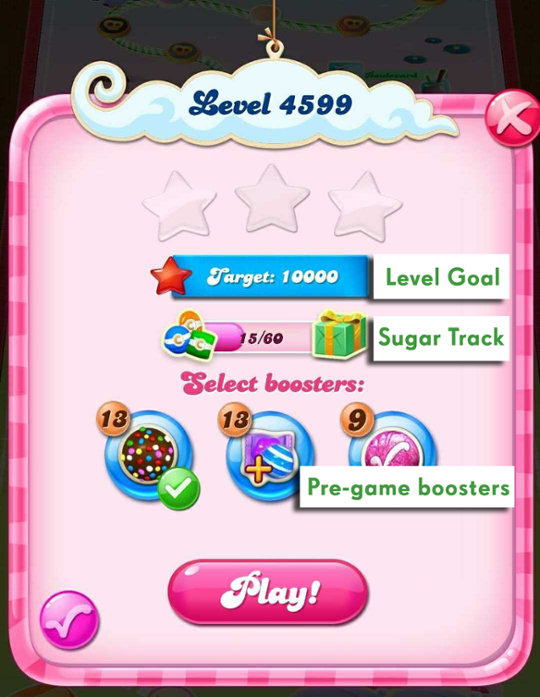 Beneath this, you may be familiar with the 'compact leaderboard', which shows the position of other players who've also played the level.
To make room for new elements, we sometimes need to make little tweaks and changes, which creates some extra space for new features. Right now we're carrying out trials so we can include these types of new features. This may mean you don't see the compact leaderboard on the completed level screen while the testing is being carried out.
You will still see the compact leaderboard when you've completed a level though, and it will show you those who've passed the levels and their scores. It's only the one before the level begins which may be missing.
We hope this slight tweak doesn't interrupt your fun, as we'll always be working to improve and enhancing your game with new the latest in new features. Keep checking in to play and when those brand new items appear, give them a try!